Main Content
Welcome To

Jenny Gurevich and Associates
Jenny Gurevich is an accomplished San Fernando Valley agent who brings a strategic yet personable approach to the home buying and home selling process. Drawing from years of experience in Mortgage Banking, Jenny has built a reputation for her refreshingly friendly customer care and proven ability to guide buyers to obtain the best value for their dream home and to assist sellers to a smooth, stress-free sale of their home.
Jenny studied Finance at the prestigious Pennsylvania State University and moved to California shortly after graduating. Jenny has been both a resident and a homeowner in the San Fernando Valley for the last 10 years and has extensive professional and personal knowledge of the area. She serves the entire San Fernando Valley area and specializes in home buying and selling, investment properties, luxury homes, and multi-residential properties.
When you select Jenny as your real estate agent, you can rest assured that your transaction will be worry free. She will handle all aspects of your transaction from start to finish including staging, photography, open houses, setting up inspections, obtaining the appraisal report, and working with your lender. Jenny is very passionate about what she does and she genuinely loves it. She looks forward to hearing from you and working with you! Please contact her directly for all of your real estate needs at 310.849.5508.
Learn More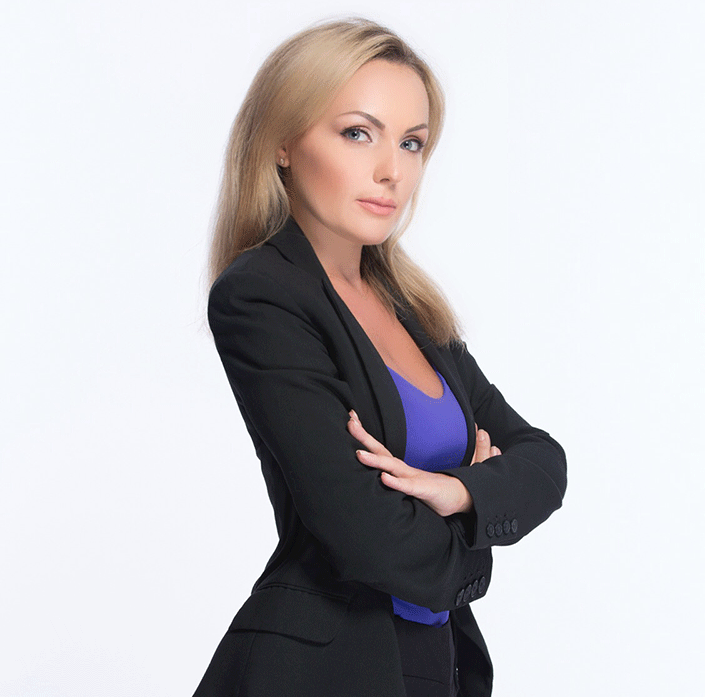 8274 W 4th Street, Los Angeles, CA 90048
$4,595,000
View Details
7952 W 4th Street, Los Angeles, CA 90048
$4,395,000
View Details
Testimonials
array(6) { [0]=> object(WP_Post)#1913 (24) { ["ID"]=> int(155) ["post_author"]=> string(1) "1" ["post_date"]=> string(19) "2020-06-23 23:43:03" ["post_date_gmt"]=> string(19) "2020-06-23 23:43:03" ["post_content"]=> string(7962) "I can't speak highly enough about my experience with Jenny. We were so fortunate to have found her. She was on top all deadlines making the typically stressful home buying process much easier. After receiving the home inspection, Jenny negotiated repairs and concession terms with the sellers which were reasonable and fair for us. Jenny provided expert advice and listened to all of our concerns. At no point did I ever feel pressured or that she was trying to sell us a home. She was very personable and patient, and helped us through the various stages, providing us with all the details to make the best decision for our family. I would highly recommend Jenny to my friends and colleagues without reservation. " ["post_title"]=> string(9) "Thomas S." ["post_excerpt"]=> string(0) "" ["post_status"]=> string(7) "publish" ["comment_status"]=> string(6) "closed" ["ping_status"]=> string(6) "closed" ["post_password"]=> string(0) "" ["post_name"]=> string(8) "thomas-s" ["to_ping"]=> string(0) "" ["pinged"]=> string(0) "" ["post_modified"]=> string(19) "2020-12-15 06:22:24" ["post_modified_gmt"]=> string(19) "2020-12-15 06:22:24" ["post_content_filtered"]=> string(0) "" ["post_parent"]=> int(0) ["guid"]=> string(64) "https://www.jennygurevich.com/?post_type=testimonials&p=155" ["menu_order"]=> int(0) ["post_type"]=> string(12) "testimonials" ["post_mime_type"]=> string(0) "" ["comment_count"]=> string(1) "0" ["filter"]=> string(3) "raw" } [1]=> object(WP_Post)#1942 (24) { ["ID"]=> int(153) ["post_author"]=> string(1) "1" ["post_date"]=> string(19) "2020-06-23 23:42:31" ["post_date_gmt"]=> string(19) "2020-06-23 23:42:31" ["post_content"]=> string(7632) "Jenny is extremely knowledgeable about the market, has a professional yet friendly approach, and had very practical advice to impart. She is the hardest working agent I've worked with (and I've worked with many). She always either answered her phone or returned messages the same day, usually within the hour. I would not hesitate to refer Jenny to my friends and I give her the highest marks. " ["post_title"]=> string(6) "Ken B." ["post_excerpt"]=> string(0) "" ["post_status"]=> string(7) "publish" ["comment_status"]=> string(6) "closed" ["ping_status"]=> string(6) "closed" ["post_password"]=> string(0) "" ["post_name"]=> string(5) "ken-b" ["to_ping"]=> string(0) "" ["pinged"]=> string(0) "" ["post_modified"]=> string(19) "2020-06-23 23:42:31" ["post_modified_gmt"]=> string(19) "2020-06-23 23:42:31" ["post_content_filtered"]=> string(0) "" ["post_parent"]=> int(0) ["guid"]=> string(64) "https://www.jennygurevich.com/?post_type=testimonials&p=153" ["menu_order"]=> int(0) ["post_type"]=> string(12) "testimonials" ["post_mime_type"]=> string(0) "" ["comment_count"]=> string(1) "0" ["filter"]=> string(3) "raw" } [2]=> object(WP_Post)#1915 (24) { ["ID"]=> int(151) ["post_author"]=> string(1) "1" ["post_date"]=> string(19) "2020-06-23 23:42:04" ["post_date_gmt"]=> string(19) "2020-06-23 23:42:04" ["post_content"]=> string(7674) "I had to take a few moments and express a truly sublime service that I experienced. I was in the market for a house and was quite confused and disappointed of few properties which I saw prior to working with Jenny. She was super professional, patient, and knowledgeable on each and every detail. She went above and beyond to match all my requirements in order for me to be fully satisfied with my purchase. I can't thank her enough. " ["post_title"]=> string(6) "Ray D." ["post_excerpt"]=> string(0) "" ["post_status"]=> string(7) "publish" ["comment_status"]=> string(6) "closed" ["ping_status"]=> string(6) "closed" ["post_password"]=> string(0) "" ["post_name"]=> string(5) "ray-d" ["to_ping"]=> string(0) "" ["pinged"]=> string(0) "" ["post_modified"]=> string(19) "2020-06-23 23:42:04" ["post_modified_gmt"]=> string(19) "2020-06-23 23:42:04" ["post_content_filtered"]=> string(0) "" ["post_parent"]=> int(0) ["guid"]=> string(64) "https://www.jennygurevich.com/?post_type=testimonials&p=151" ["menu_order"]=> int(0) ["post_type"]=> string(12) "testimonials" ["post_mime_type"]=> string(0) "" ["comment_count"]=> string(1) "0" ["filter"]=> string(3) "raw" } [3]=> object(WP_Post)#1922 (24) { ["ID"]=> int(149) ["post_author"]=> string(1) "1" ["post_date"]=> string(19) "2020-06-23 23:41:33" ["post_date_gmt"]=> string(19) "2020-06-23 23:41:33" ["post_content"]=> string(7872) "I'm so glad I found Jenny to help me with my home search. She is a very diligent, Kind, Honest, and Patient. Jenny Really went out of her way for what's best for me. I really enjoy the property she found for me. Jenny did everything in her power to make the transaction go smoothly. She was always on top of things. Daily was in contact with my lender, the escrow company, HOA, and all involved in the transaction to make sure no issues came up and we closed as scheduled "on time". I highly recommend working with Jenny. She's soon to be one of the greatest realtors in L.A. I would definitely do more business with Jenny again! " ["post_title"]=> string(8) "Ralph S." ["post_excerpt"]=> string(0) "" ["post_status"]=> string(7) "publish" ["comment_status"]=> string(6) "closed" ["ping_status"]=> string(6) "closed" ["post_password"]=> string(0) "" ["post_name"]=> string(7) "ralph-s" ["to_ping"]=> string(0) "" ["pinged"]=> string(0) "" ["post_modified"]=> string(19) "2020-06-23 23:41:33" ["post_modified_gmt"]=> string(19) "2020-06-23 23:41:33" ["post_content_filtered"]=> string(0) "" ["post_parent"]=> int(0) ["guid"]=> string(64) "https://www.jennygurevich.com/?post_type=testimonials&p=149" ["menu_order"]=> int(0) ["post_type"]=> string(12) "testimonials" ["post_mime_type"]=> string(0) "" ["comment_count"]=> string(1) "0" ["filter"]=> string(3) "raw" } [4]=> object(WP_Post)#1921 (24) { ["ID"]=> int(147) ["post_author"]=> string(1) "1" ["post_date"]=> string(19) "2020-06-23 23:40:57" ["post_date_gmt"]=> string(19) "2020-06-23 23:40:57" ["post_content"]=> string(7670) "Jenny is the best hands down! My husband and I recently purchased our first home with Jenny, and she was amazing to work with every step of the way. She was always available for us to preview homes and take our phone calls. When it came time to negotiate, Jenny got our offer approved over many other offers. We just moved into our new home and could not be happier. We definitely recommend Jenny to all of our friends and family! " ["post_title"]=> string(8) "Karen M." ["post_excerpt"]=> string(0) "" ["post_status"]=> string(7) "publish" ["comment_status"]=> string(6) "closed" ["ping_status"]=> string(6) "closed" ["post_password"]=> string(0) "" ["post_name"]=> string(7) "karen-m" ["to_ping"]=> string(0) "" ["pinged"]=> string(0) "" ["post_modified"]=> string(19) "2020-06-23 23:40:57" ["post_modified_gmt"]=> string(19) "2020-06-23 23:40:57" ["post_content_filtered"]=> string(0) "" ["post_parent"]=> int(0) ["guid"]=> string(64) "https://www.jennygurevich.com/?post_type=testimonials&p=147" ["menu_order"]=> int(0) ["post_type"]=> string(12) "testimonials" ["post_mime_type"]=> string(0) "" ["comment_count"]=> string(1) "0" ["filter"]=> string(3) "raw" } [5]=> object(WP_Post)#1946 (24) { ["ID"]=> int(137) ["post_author"]=> string(1) "1" ["post_date"]=> string(19) "2020-06-23 23:39:03" ["post_date_gmt"]=> string(19) "2020-06-23 23:39:03" ["post_content"]=> string(7422) "Jenny is good at getting things done that need to get done to close a deal. She really worked hard to find us a perfect house. I highly recommend having her as your agent. She's great! " ["post_title"]=> string(8) "Masha K." ["post_excerpt"]=> string(0) "" ["post_status"]=> string(7) "publish" ["comment_status"]=> string(6) "closed" ["ping_status"]=> string(6) "closed" ["post_password"]=> string(0) "" ["post_name"]=> string(7) "masha-k" ["to_ping"]=> string(0) "" ["pinged"]=> string(0) "" ["post_modified"]=> string(19) "2020-06-23 23:39:03" ["post_modified_gmt"]=> string(19) "2020-06-23 23:39:03" ["post_content_filtered"]=> string(0) "" ["post_parent"]=> int(0) ["guid"]=> string(64) "https://www.jennygurevich.com/?post_type=testimonials&p=137" ["menu_order"]=> int(0) ["post_type"]=> string(12) "testimonials" ["post_mime_type"]=> string(0) "" ["comment_count"]=> string(1) "0" ["filter"]=> string(3) "raw" } }